It was an interesting Saturday as I spent Saturday on the road in Southern California visiting Los Angeles to meet with a non-profit. As someone who prides himself on being a cautious driver, I had to really be even more careful--more on it soon.
As I look forward to releasing my weekly Random Thoughts I was blown away by how much building is continuing in Downtown and how Century City has truly transformed. I was hoping to visit the Museum of Tolerance--but unfortunately forgot it was Saturday. The highlight, though, was when I saw the Freedom Sculpture: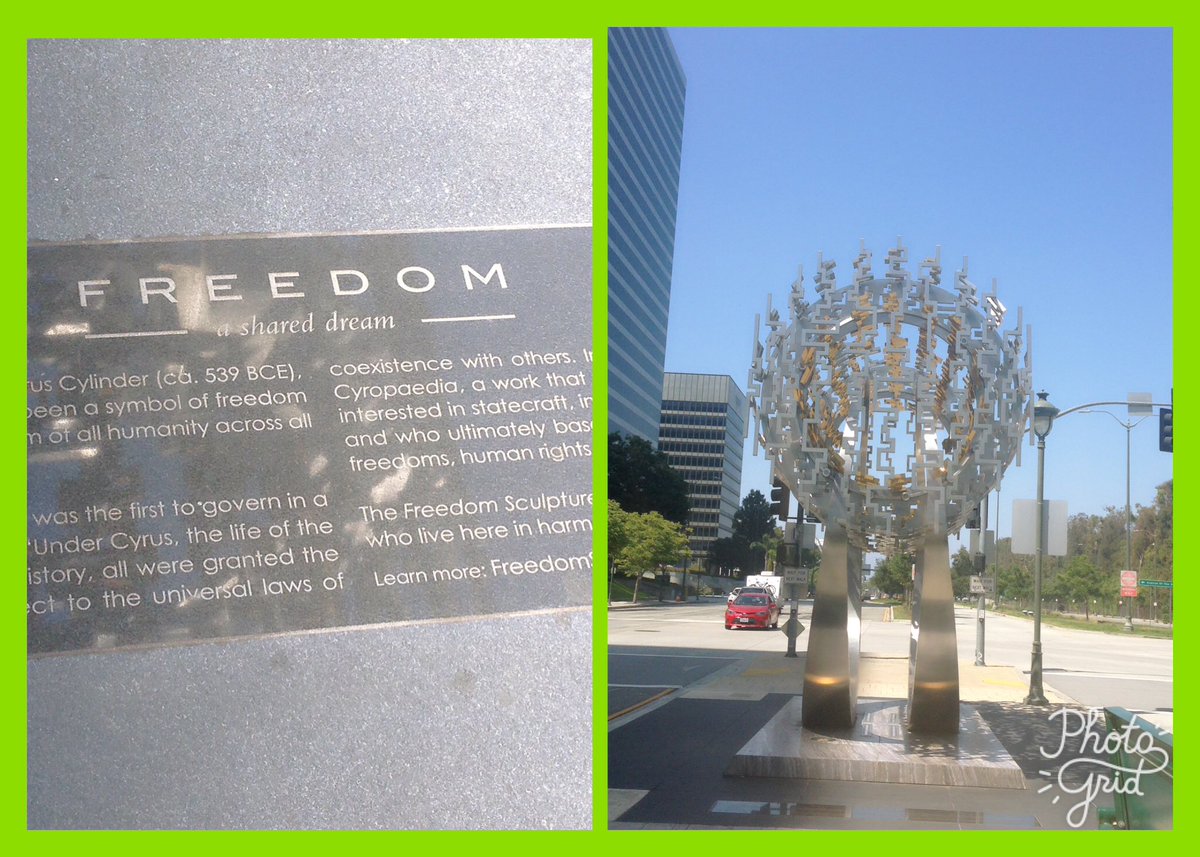 It will be a rather interesting week ahead as I took comfort in these series of thoughts as I salute Jonathan Lockwood Huie for all that he does for all:
The time to relax is when you don't have time for it.
- Sydney Harris

If your home is not a place where you can truly
kick-back and be yourself - both physically and emotionally -
consider making some changes in your way-of-life.
- Jonathan Lockwood Huie
The greatest weapon against stress is our ability
to choose one thought over another.
- William James