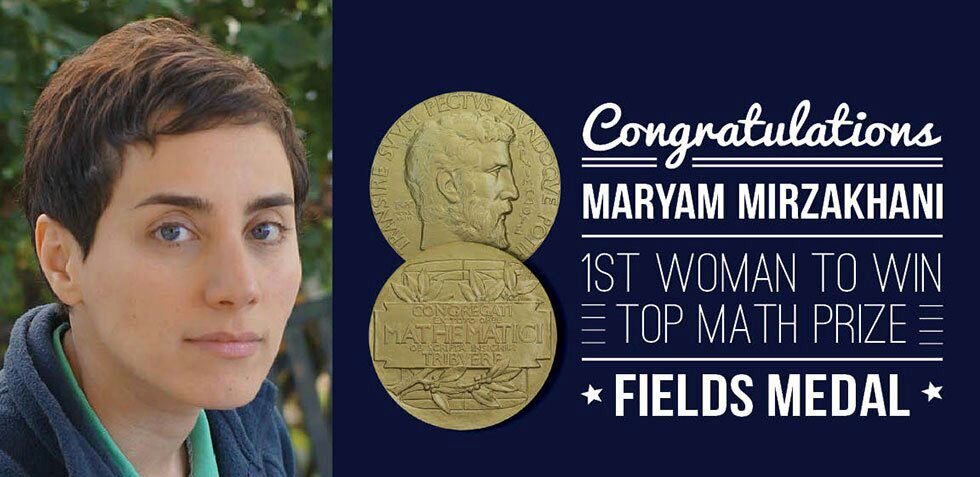 Maryam Mirzakhani, the winner of the Nobel Equivalent of Math, the Field Prize, has passed away as she lost her battle with Breast Cancer. One of the leading Iranian Americans of our time, Firouz Naderi, echoed what many of us feel, "....a

light was turned off today .... far too soon. Breaks my heart...".
He's not alone today as I join all in saluting her on this sad day: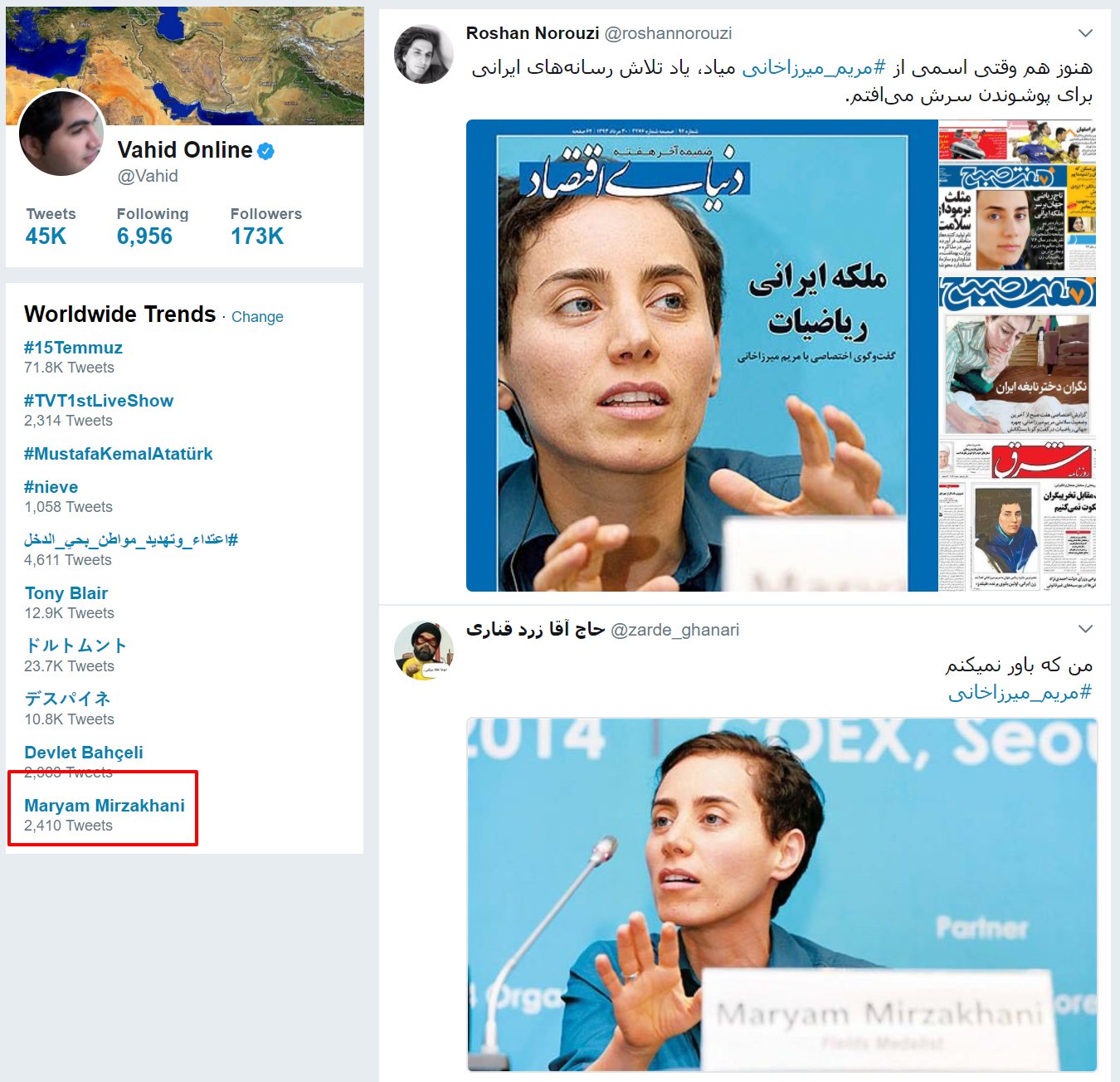 (Update: Right after I finished my notes, I picked this up from Dr. Nader's Facebook Wall he just released this to his Facebook wall as he noted "A beautiful Mind"....
Couldn't agree more:..."
Stanford's President paid tribute to her earlier: