Today is Halloween here in the States. It has been quite an interesting month on the political scene both here in the United States and around the World as indictments were handed down in Washington, Kenya was in political crisis, Afghanistan continued to suffer and Syria continued ot burn. November is also as November is at hand with a number of key Community Engagements which I look forward to reflecting upon next week including Scouting For Food.
I ran across these which I thought is a rather uplifting way to "book-end" the month because the need to be optimistic and joyful is ever so critical: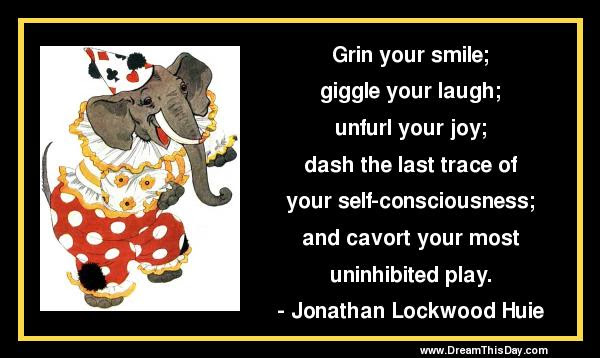 The most wasted of all days is one without laughter.
The burden of the self is lightened when I laugh at myself.
I will not play tug o' war.
I'd rather play hug o' war.
Where everyone hugs instead of tugs,
Where everyone giggles and rolls on the rug,
Where everyone kisses, and everyone grins,
and everyone cuddles, and everyone wins.
Onward to the new Month with all its' possibilities:
Brilliant Short Film Combines Nixon's "Apollo 11 Failure Speech" With Humanity's Future on Mars
The lone survivor of the first mission to Mars uses his last moments to pass the torch of inspiration.
Making of Others Will Follow: https://vimeo.com/238366284/
Andrew Finch – Director / Writer / Cine / VFX / Sets / Props / Costumes / Edit / Sound / Score andrew@afinch.com
Greg Cotten – Co-Cinematographer http://www.gregcotten.com
Starring: Bruce Greenwood (voice) Winston Tao Erica Sabol Damian Chey
"Secret" by Clark Courtesy Warp Records / Kobalt Music Group Ltd.