It has been an interesting week already and Monday is not even over yet as I work away. It was great to have been witness to another fabulous Young Man attain the rank of Eagle Scout over the weekend--joined by some of closest friends who are all either Eagle Scouts or Eagle Scout aspirants. It is witness to the future makes me ever so hopeful--and all the selfless souls who make such achievements possible.
As I was out and about today, There has been quite a bit going on as well politically as well. I only hope that reason and sanity prevails where there is war or political difficulty--as it has been in the case of Qatar being bullied by Saudi Arabia, the UAE with US Support and the Gaza strip:
The team
@Daily Outsider
did release a notation though for the week as the strategic review is on-going (and as updates will be forthcoming over Twitter as well) as the 3rd Quarter is before us.
I was blown away by the art of the possible as I was witness to a gentleman in a wheel chair yesterday rushed to his van, opened up the back of his specially-designed van and drove away. This reminded me that anything is possible--no matter what the challenges and circumstances are. This is as I
I took comfort in these thoughts I picked up courtesy of @Jonathan Lockwood Huie and his team that I found to be some real cool advise for all to embrace--including myself: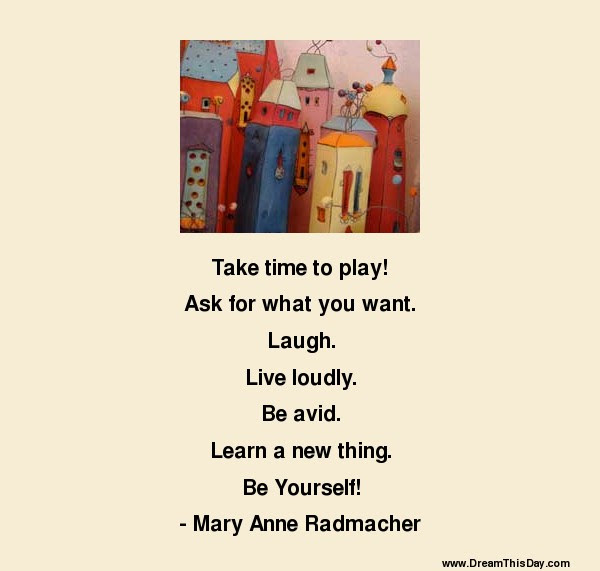 Take time to laugh.
It is the music of the soul.
Take time to think.
It is the source of power.
Take time to play.
It is the source of perpetual youth.
Take time to read.
It is the fountain of wisdom.
Take time to pray.
It is the greatest power on Earth.
Take time to love and be loved.
It is a God-given privilege.
Take time to be friendly.
It is the road to happiness.
Take time to give.
It is too short a day to be selfish.
Take time to work.
It is the price of success.
- Anonymous
Onward to the new week with all its' possibilities!!