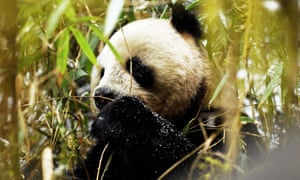 About 1,864 giant pandas live in the wild. China wants to increase that number to 2,000 by 2025. Photograph: Gavin Maxwell/BBC/BBC NHU
The new quarter has begun--but the challenges continue to remain ever more. Wars in Iraq and Syria rage on and on. Afghanistan seems to see no end to its' long-running war as some 9 major cities continue to be under siege by the Taliban. Yemen continues to burn as its' population is in danger of starvation. Egyptian Sinai is lawless--as I saw reports of Egyptian Police Cadets being targeted and one killed by a new rebel group Saturday Night. Peru has been ravaged by floods along with Colombia. This broad brush underscores how the forces that Tom Friedman noted in his book, Thank you For Being Late, seems not to be at the forefront of a long-term conversation needed about our World. I was so pleased to see a commitment by China, though, to set up a wildlife reserve to protect the Pandas and as The Tokyo Olympics Committee rolled out an initiative to recycle old electronics to help produce the expected 5,000 Medals by having Japanese Citizens turn in their old Electronic Goods as reported by Inquirer.net:
Gold tablets of 3 grams, left, which is able to be recycled from 100 mobile phones, are shown as example in Tokyo, Saturday, April 1, 2017. Organizers of the 2020 Tokyo Olympics began Saturday collecting discarded electronic devices that will be used in the production of the medals to be awarded to athletes. The organizing committee aims to collect eight tons of raw metal which will yield around two tons of pure metal, enough to produce 5,000 medals for the Tokyo Games. (AP Photo/Eugene Hoshiko)
As the new week dawns, though, I took comfort in this compilation of thoughts from +Jonathan Huie that the team at the Daily Outsider features all the time (and plans are on-going to launch the Empowerment Corner)-- the admonitions here are truly ever so true as we all have to deal with unprecedented change: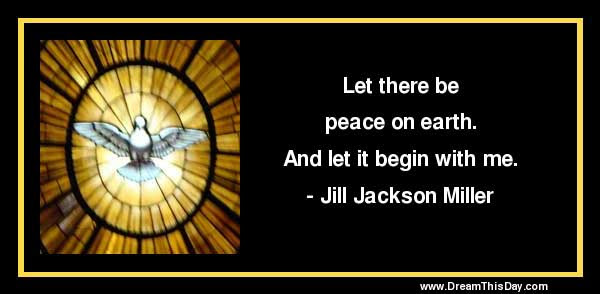 If you wish to experience peace, provide peace for another.
- Tenzin Gyatso, the 14th Dalai Lama
No one can find inner peace except by working,
not in a self-centered way, but for the whole human family.
Begin bringing peace to the outer world
by regaining your own inner peace.
Choose love, choose gratitude,
choose forgiveness, choose peace.
Begin with your own inner peace.
Then use that inner peace
to approach the outer world
with perspective, understanding, and patience.
- Jonathan Lockwood Huie
Onward to the New Week, the new Month & the New Quarter with all its' possibilities....