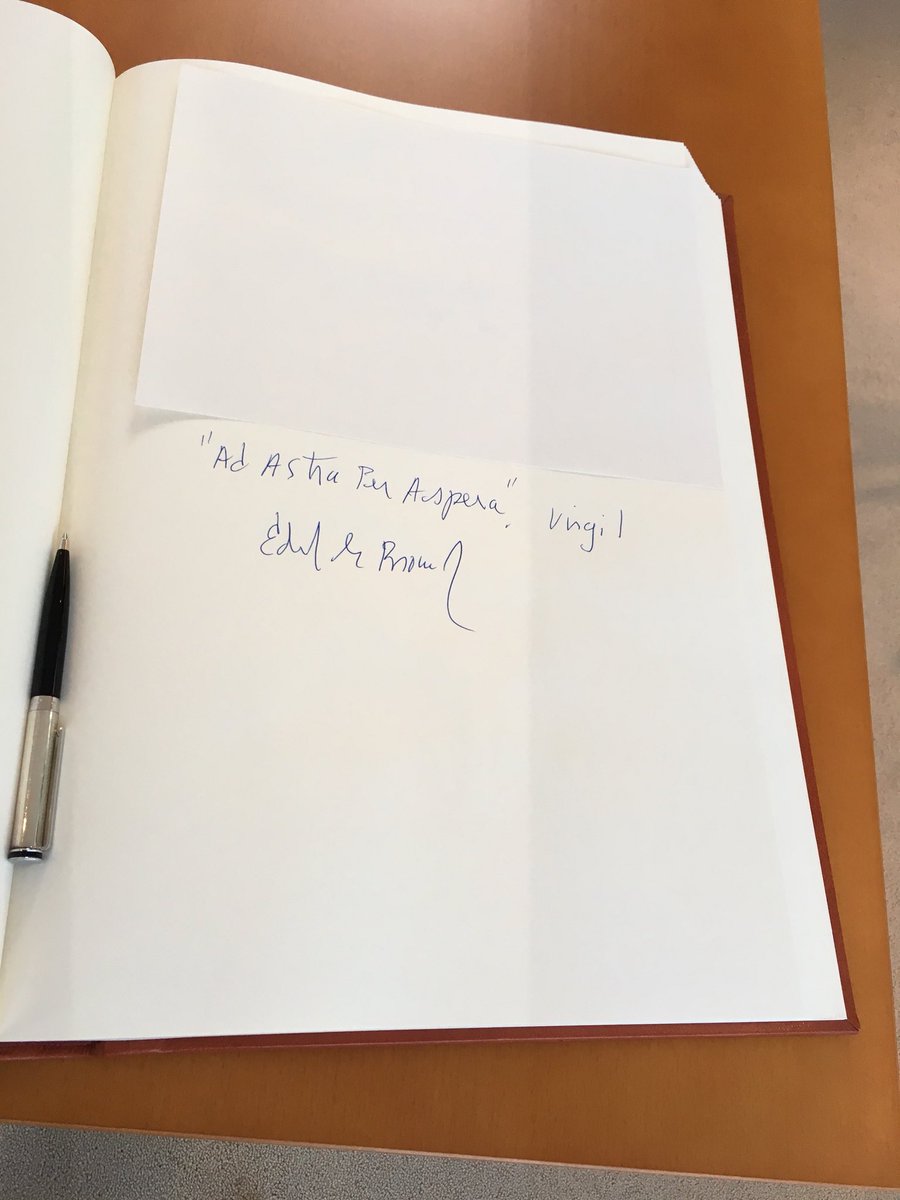 I decided to be "different" for this mid-week edition f "Random Thoughts" to be the prowl for "thoughts' that inspires--because more of it is needed ever more!!
Governor Brown has been traveling in Europe and while at the European Parliament signed the guest book yesterday quoting Virgil. The translation is this as noted by the Politico's David Siders on his Twitter Feed yesterday "....- to the stars through difficulties,
@
JerryBrownGov
signing
#
EU
welcome book
I could not help but wonder what might have been as I saw these which was poignant especially in light of what happened in Virginia and New Jersey last night that is apparently now starting to "sink in" throughout the Country:
"Anything that annoys you
is teaching you patience.Anyone who abandons you is teaching you how
to stand up on your own two feet.
Anything that angers you
is teaching you forgiveness and compassion.
Anything that has power over you
is teaching you how to take your power back.
Anything you hate
is teaching you unconditional love.
Anything you fear
is teaching you courage to overcome your fear.
Anything you can't control
is teaching you, how to let go"
~ Author Unknown
it is also, in the end, about believing...
..and lastly, from one of the guys behind Twitter:
"My dictionary defines opportunity
as a set of circumstances
that makes it possible to do something.
The world has conditioned us to wait for opportunity,
have the good sense to spot it
and hope to strike at the appropriate time.
But if opportunity is just a set of circumstances,
why are we waiting around for the stars to align?
Rather than waiting and pouncing
with a high degree of failure,
you might as well go ahead
and create a set of circumstances on your own.
If you make the opportunity,
you will be first in position to take advantage of it.
We don't have to wait for it.
We create it."~ Biz Stone
Onward to the rest of the week as I also wanted to extend an early Happy Veterans Day!!