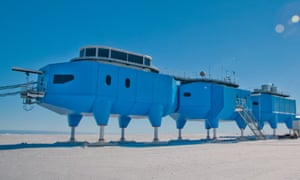 After some "lull", I decided to resurrect my Virtual Corner here on the Web as I continue to think about how to evolve #Outsiders and other projects--and about our World.
I had the pleasure to be witness to the Laguna Niguel Annual Holiday Parade this past Saturday and produced a clip on it available here. Beyond the confines of my City, though, It has been quite an interesting year as we have seen the election of a New President in the United States and changes in all key G-8 Leaders around the World. Aleppo is also about to fall with thousands of civilians at risk and reports of hundreds of men between 18-40 being led away and potentially executed--although the war in the rest of Syria goes on.
One key area of concern I have is the moves by President-Elect Trump on Climate change as he continued to question the very fact that Climate Change exists--even though for instance the British Research Station in Antarctica is in danger of being lost and is slated to be moved. This is as his nomination of a climate change denier at the EPA and his impending nomination of an Oilman as Secretary of State has profound implications for US Policy around the World. It was quite a welcome development, though, as I saw that Bill Gates & other luminaries will be leading a $ 1 Billion Climate Change Fund as America retreats.
I hope that as the #outsider journey continues, I hope we live up to the personal admonition to be an encourager and continue to never forget this admonition:
(Update: Thoughts for me is never complete unless I pay tribute to one of my all-time favorite guys, the Economist KAL whose depictions I have noted as I have written about our World--KAL gave us a preview of our World that I shared earlier while finishing off my "Virtual Walk-About" as I hope all enjoy the Year Ahead as noted by KAL available by clicking here--Happy Holidays to all!!!!