Our team is excited to be able to join this program that has been launched by the State of California as it will have a direct bearing on local Transportation funding. We wanted to feature the first edition of the newsletter published by the State of California as we look forward to sharing comments on it over the ensuing weeks and months of the program:
Here's the latest and greatest in California Road Charge news:
New Website

On January 5, 2016, we launched the new website (CaliforniaRoadChargePilot.com) dedicated to the California Road Charge Pilot Program. Since the launch, more than 2,500 Californians have signed up as potential volunteers, in addition to the 1,370 who had previously signed on.
Next Steps: Volunteer Selection Process

In order to have the necessary information to start the selection of pilot volunteers, we will be sending you an email requesting additional general and demographic information. So keep an eye out for it.
Pilot Program Update Now Available

We are pleased to announce the release of the Road Charge Pilot Design Recommendations report describing the pilot slated to launch in the summer of 2016. At that time more than 5,000 volunteers will be part of the effort to test road charging. At the conclusion of the pilot, California State Transportation Agency (CalSTA) will submit a report to the Legislature, the California Transportation Commission (CTC) and the Technical Advisory Committee (TAC) with our recommendations.

Important Dates to Remember

As we move forward with recruitment and selection of volunteers, key dates are:
March 2016: Start of regular newsletter and emails to potential volunteers
May 2016: Potential volunteers notified if they are selected, and will be asked to select their preferred reporting method
July 2016: Road Charge Pilot Program starts
March 2017: Road Charge Pilot Program ends
July 2017: CalSTA submits Road Charge Pilot Program results report
Recruitment Goals & Progress

A major goal of the Road Charge Pilot Program is to represent the diverse geographic, demographic and socio-economic aspect of California, encouraging a wide range of individuals, households, businesses and at least one government agency. This will include a cross-section of more than 5,000 vehicles reflective of the fleet currently using California's road network.

We are striving to ensure this cross-section by enlisting the interest of Californians from across the state.

We currently have more than 3,800 potential volunteers and are confident that we will meet the goal of more than 5,000 vehicles in the pilot.
What is Going on Elsewhere?

We are not alone in exploring a road charge model as an alternative to the existing gas tax. Congress recently passed the Fixing America's Surface Transportation (FAST) Act, which created a five-year, $95 million grant program for a state or group of states to test the design, acceptance, and implementation of a future road charge alternative revenue mechanism.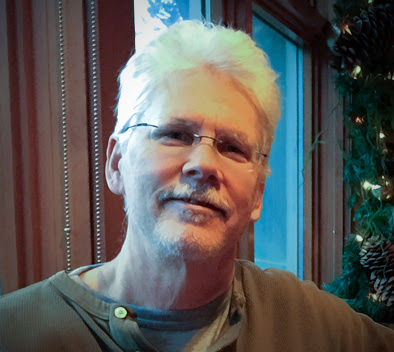 Mike Dwyer
San Diego Country

Mike is an IT specialist who drives from his home in northern San Diego to his work place near downtown San Diego. Mike signed up to participate as a potential volunteer because he is "increasingly concerned about the number of people who are opting out of paying for driving on the roads by switching to all electric vehicles." He says, "I understand that road maintenance requires each user of the roadway to pay his or her share. I look forward to learning more about the need to replace the gas tax while hopefully being selected to participate in the pilot."

(If you would like to be featured in the volunteer spotlight, please write to us on our form: Contact Form)