It was quite a week in our World--but also a week of hope and optimism as I had the pleasure to visit the Aliso Niguel High School International Food Faire and serve as a judge. This is an tradition at Aliso Niguel High School where clubs come together to showcase a country and its' culture and raise funds for their causes. Here are some images of that great day:
I also was working away on commitments at the Daily Outsider and it was frankly a challenging day. I decided to be circumspect as I released this to my Twitter Feed late last night:
— Mike Pouraryan (@mikepouraryan) February 8, 2020
As I was thinking about the past week and all that had occurred, I re-read this from President Bush 41 to President Clinton: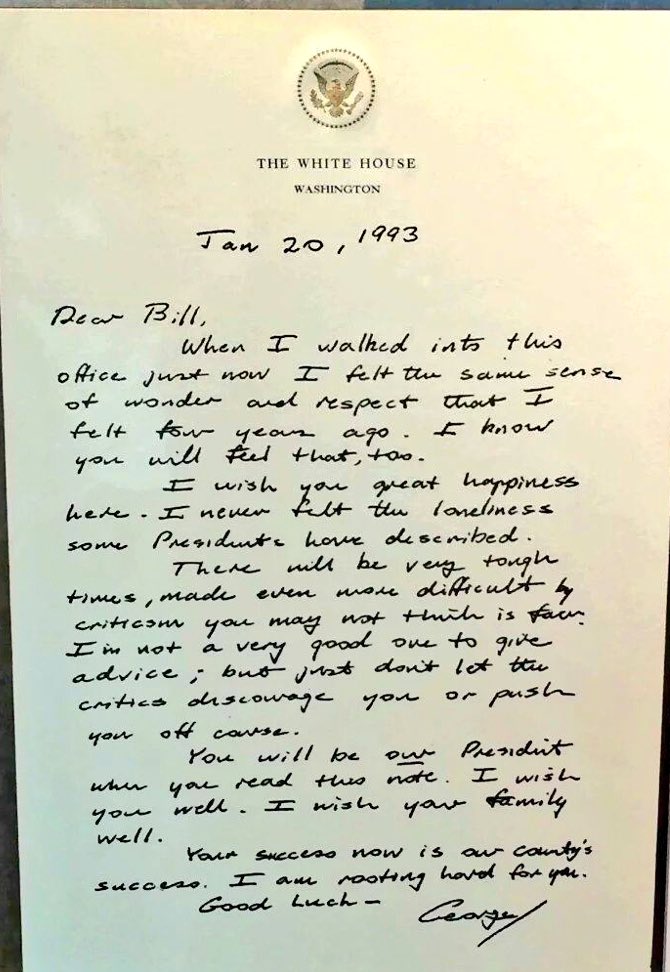 May we see better days....